When 3 is better than 20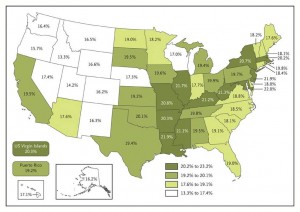 Policy makers have been getting pretty worked up about hospitalization rates.  It's estimated that unnecessary hospitalizations are costing Medicare around $17 billion annually.
Why is this important?  Because a lot of those people are coming from nursing homes.  And the implication is that both hospitals and nursing homes ought to be doing a better job of keeping people out of hospitals.  In New Hampshire, a Medicare beneficiary discharged from a hospital has about a 20 percent chance of being readmitted within 30 days.  That pretty closely tracks the national figures.  The accompanying editorial in the New England Journal of Medicine suggests that, "[p]ublicizing readmission rates may also be helpful" in fostering accountability.
At Hillsboro House, our re-hospitalization rate is just below 3 percent – or 85 percent better than average.  That says a lot about our skilled nursing services, the effectiveness of our therapy programs and diligence of our discharge planning.
source: Jencks SF et al. N Engl J Med 2009;360:1418-1428